PrestaShop offers merchants a great feature – multistore (or multishop). It allows you to manage multiple shops in one place. You can create several virtual shops, assign them different domains, set different templates, write different texts and still manage them in only one Back Office.
And here is how to do it.
1. Activation
Go to the page Shop Parameters >> General and find option "Enable Multistore". It is near the end of the list of settings. Activate that option and click the Save button.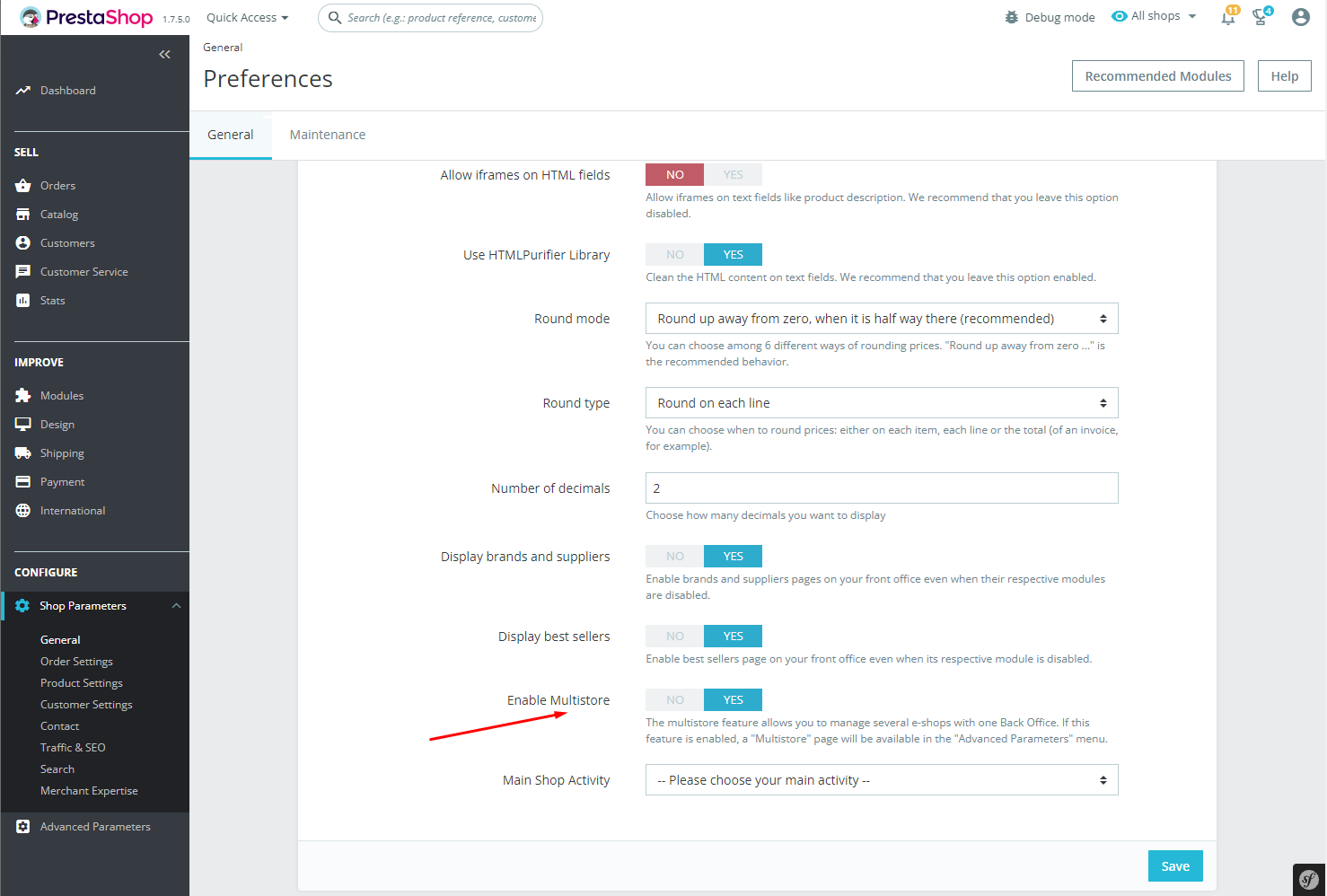 2. Management
Now go to the page Advanced parameters >> Multistore. This page appears only after activation of the multistore option.
You will see an interface for managing your shops. To add a new shop simply click the "Add new shop" button at the top right.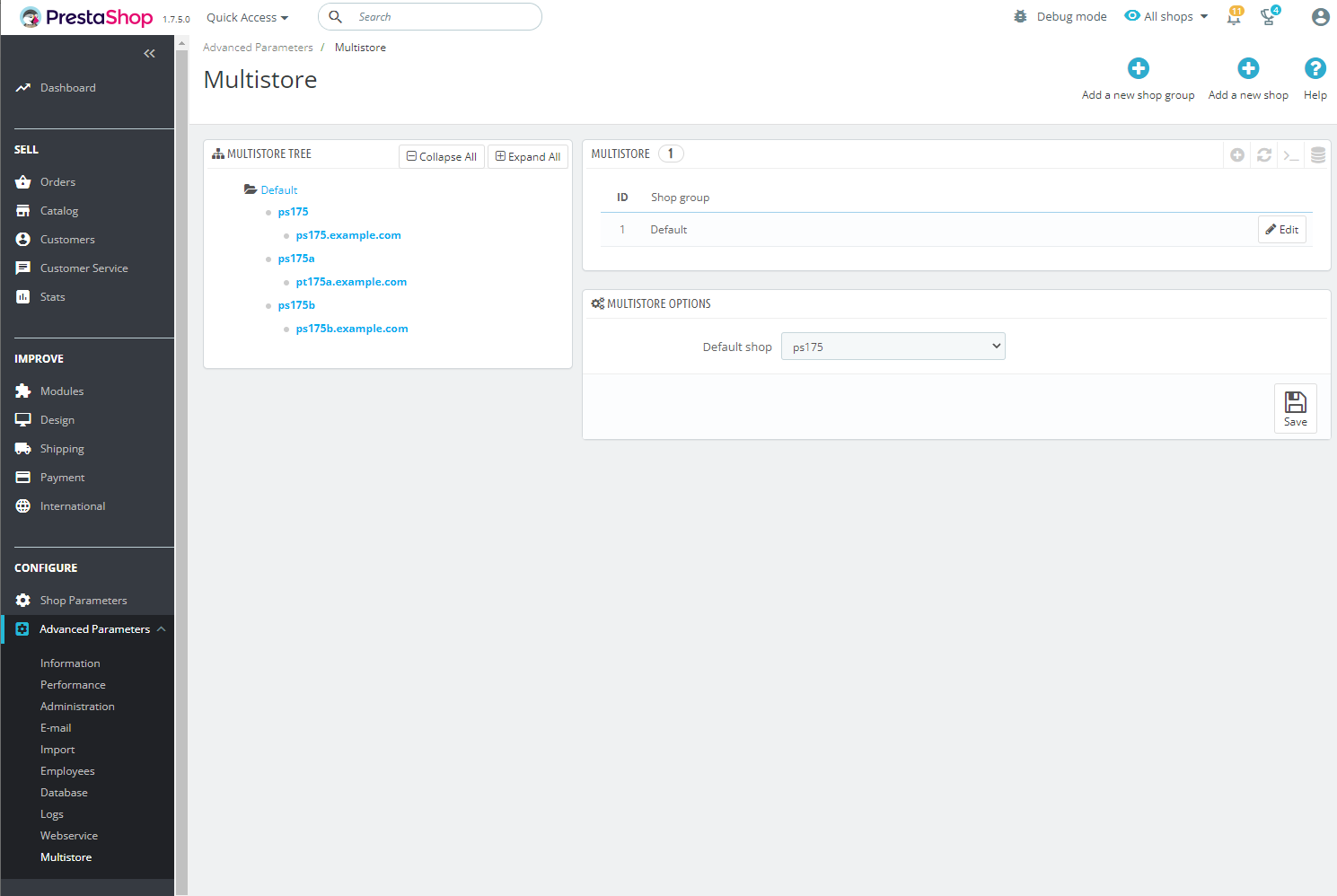 Enter the shop name, set the necessary settings and click the Save button.
3. Usage
Now, after adding a new virtual store, you can quickly switch between shops at any moment. In the upper right corner you can see the current shop indicator, showing the current shop context: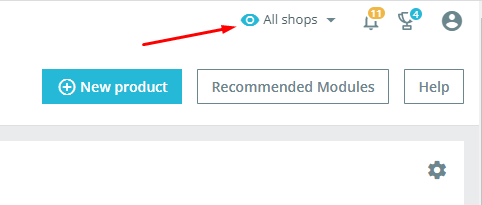 Click it, select the necessary shop or shop group and you can manage the content of that particular store.