You may want to change database information after moving your site to a new server or after changing database credentials.
If you need to modify db name or password, you have to edit the settings file. You can do it by using a FTP client (for example Filezilla).

Connect to your server via chosen FTP client. You'll see some files and directories.
Find your shop root directory and then navigate to the directory /config and edit the file settings.inc.php.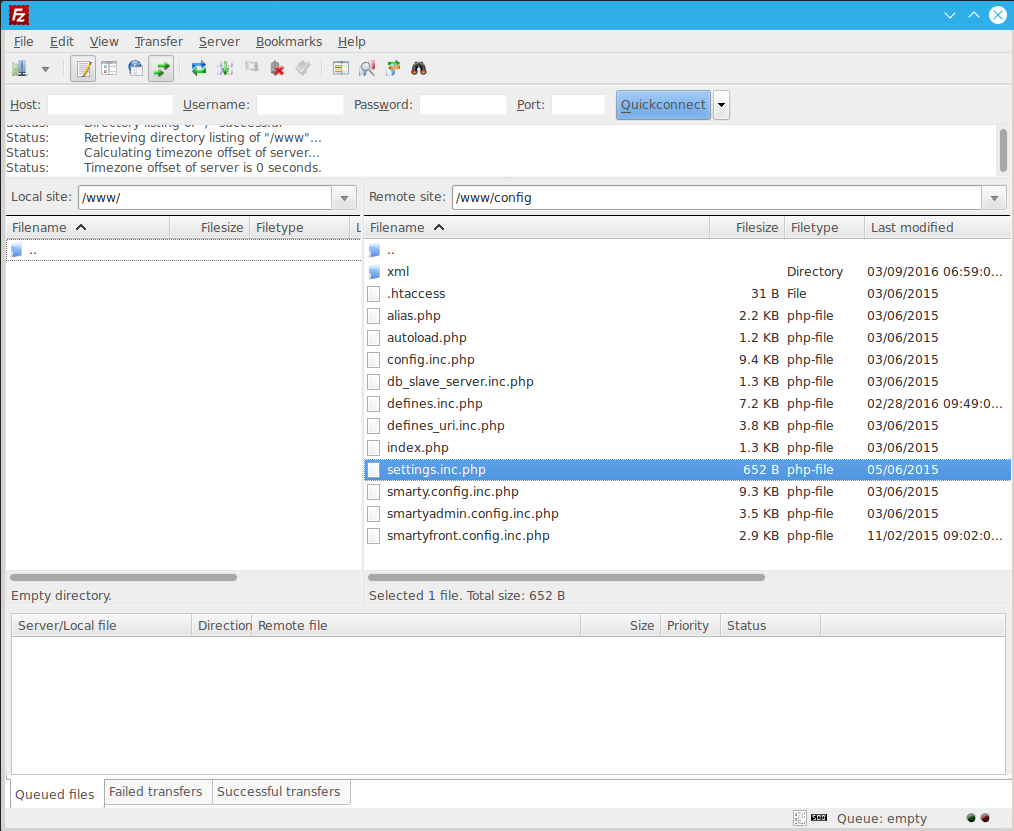 In that file you need to find constants _DB_NAME_ and _DB_PASSWD_
Change their values as you need and save/upload the file back to your server. All done.
Please note that if you will set wrong database name or password, your site will stop working. Do this with caution!