It's really simple, you can do it in your Back Office.
This tutorial is relevant for PrestaShop 1.5 and 1.6. There is no such functionality in PS 1.7 by default.
Here's what you need to do:
Navigate to the page Preferences >> Products
Find the field "Product comparison"
In order to enable comparison you need to enter into that field a number greater than 0.
And in order to disable comparison you need to enter 0.
Save the settings.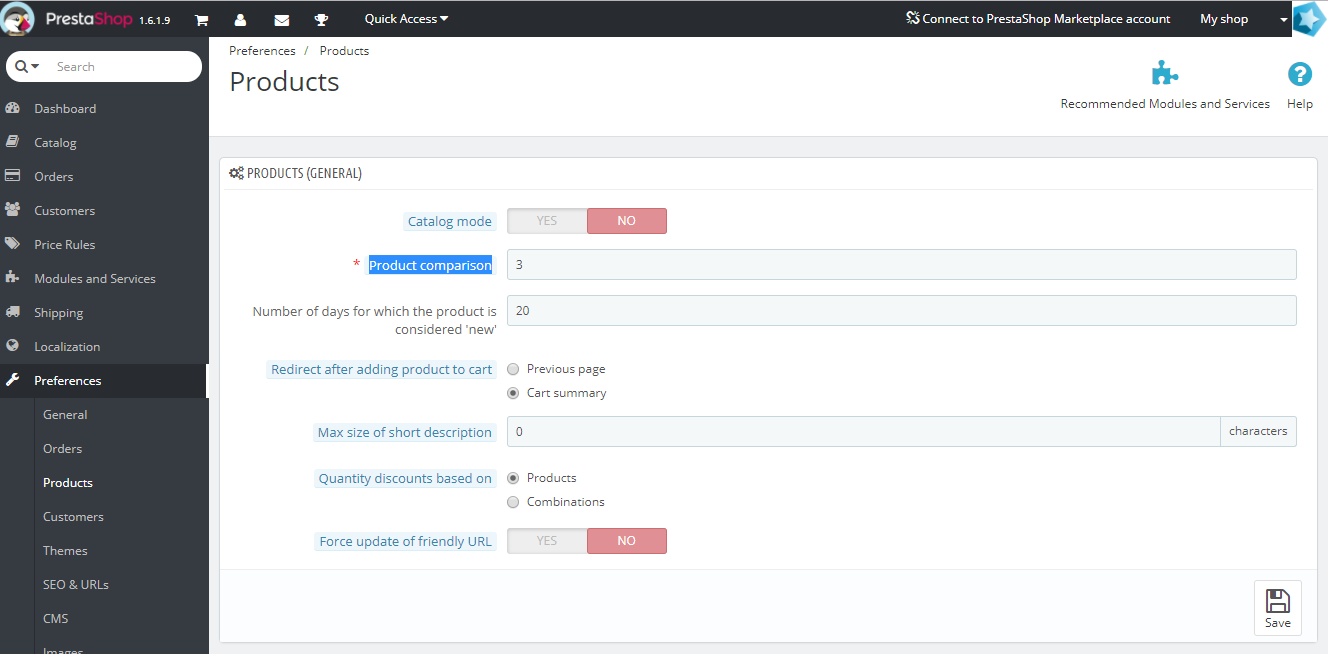 All done! Go to any category and check the result. If comparison is enabled you should see a "Compare" button.