How to access module settings page? Just open Back Office and choose "Modules" in the main menu.
It may look a bit different in different PrestaShop versions.
For example, in PrestaShop 1.6 it looks this way: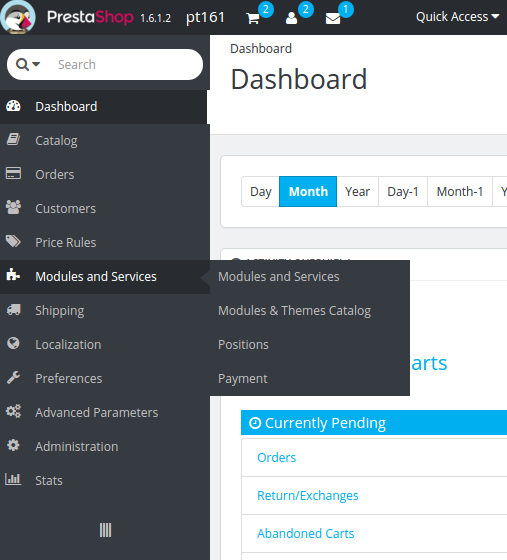 In other PrestaShop versions the main menu looks a bit different but the main idea is the same.
Next, you need to find desired module. If you know module name, will be easier to find it via search: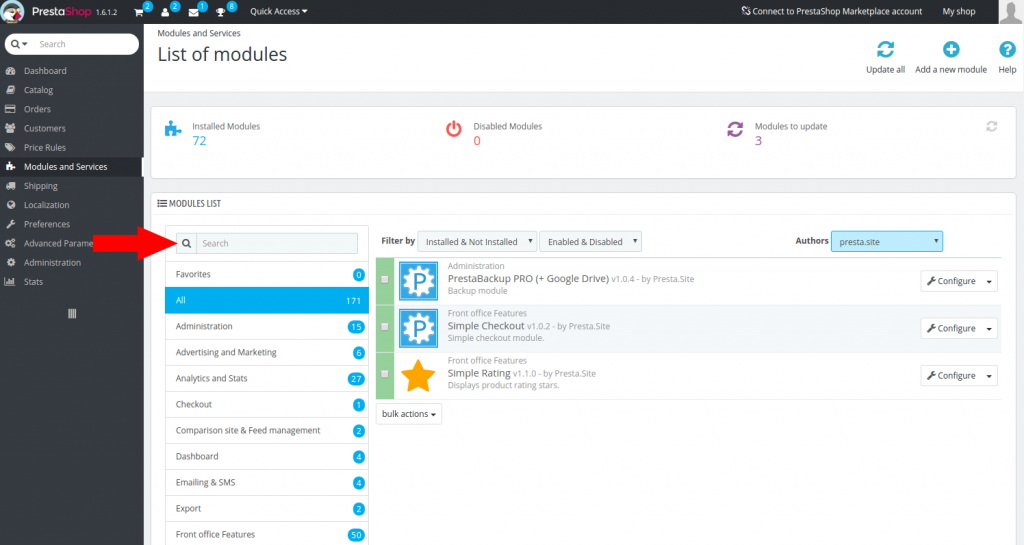 This is how the search field looks in the PrestaShop 1.6. In other versions it looks similar.
You can use various filters near the search field. Also you can search a module by category. Categories are located below search field.
Search results in PrestaShop 1.6 look this way:
PrestaShop 1.5:

If you want to go to module settings page, simply click the button.
If a module have an available update, it may look this way: